Selling on eBay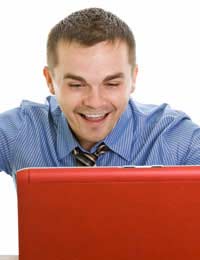 Thankfully selling on eBay is a very easy process, if only because they want your business. They wouldn't have become so massive if it had been a complex process. It can seem daunting from the outside, but once you begin, you'll find it quick, and a good way to make money from items you no longer want – one of the great things about eBay is that there's almost certainly someone, somewhere who wants your old items, and is willing to pay for them.
How It Works
The first thing to do is set up account, which means registering; that will give you your eBay ID. You will need to give credit card details, since your eBay fees will be charged to that (you pay a small amount for listing an item, and a percentage of the sales price - up to £29.99, it's 5.25% of the winning bid. From £30.00 to £599.99, it's 5.25% of the first £29.99, then 3.25% of the balance. Over £600.00 it becomes more complex still, with 5.25% of the first £29.99, 3.25% of £30.00-£599.99, and then 1.75% of the remainder).
To sell an item, click on "Sell" at the top of the page. That brings up a new page, which asks you for several words describing your item, which in turn helps you find the appropriate category or categories (the more categories in which your item appears, the greater the number of people who will see your listing).
Go through the screens as they appear, and add a digital picture. It's worth your while including a picture, since it boosts the chances of a sale. You can also opt for a gallery picture for a small fee, which means that the picture appears when someone opens the whole page of listings for that category.
You'll also need to set the starting price. Before beginning your listing you should have researched similar items on eBay, which will have given you an idea of what others are charging as a starting price. Stay in line with that. Additionally, there's the option of a "But It Now" price, which means the price at which the item can be purchased without going through the bidding process. Then mark how long you want the auction to be – seven days is a good period.
Now select your payment methods (it's worth signing up for Paypal. It's free, and you'll receive your money more quickly). Finally, add postage costs (you should have established these beforehand at the Post Office. If you're willing to ship internationally, add those prices, including a handling fee.
From there, all you have to do is upload your item, and you're in business. Just keep checking the bids and wait for the auction to end.
Auction Tools
If you become a very regular seller on eBay, the company has tools you can use, along with their "Turbo Lister," to help you manage your auctions, generate feedback and print invoices and labels. Until you start selling literally hundreds of items, though, it's unlikely you'll need this. You can find this and other items to help the professional or dedicated amateur eBay seller by looking on the site map.
Cancelling Bids
You can cancel bids, if you have a good reason, although you'll need to justify it to eBay if you do so. You can also block bidders from certain countries or with very low feedback, if they don't have a Paypal account, or they've won a number of your auctions in the last 10 days.
Other Tips
You have the option to end your auction early, if you wish. If your item doesn't sell, you can simply relist it.
If you become successful, and devote a lot of time to selling, you can achieve Power Seller status, which grants you extra privileges. In most instances, though, this won't apply – and certainly not to those who sell just a few items on eBay.
You might also like...
may i have a full explanation on how ebay price me when selling an item and how am i secure when bying an item as well.
emmaco
- 16-Jul-15 @ 12:34 AM