Auction House Commissions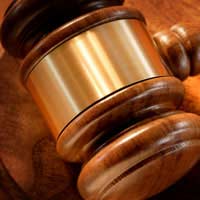 The auction house makes money by charging a commission on each sale. The ingenious thing is that it charges both the seller and the buyer so it gains twice from each lot. So they're double winners on the sale. It might seem ridiculous for buyers (after all, you've just paid for the item), but historically, that's the way auctions have operated in this country.
How It Works
As a seller, you'll pay the auction house a commission, called the vendor's commission, that's based on the final selling price of your item. The commission the buyer pays, known as the buyer's premium, is also charged on that price. To make matters worse, you're also charged VAT at 20% on the commission (but generally speaking, not on the price paid at auction).These sums are payable when you pay for the item (or in the case of the seller, it's automatically deducted from the amount paid to you by the auction house).
Commission Rates
When you're planning to sell an item through an auction house, you'd do well to ask about their vendor commission rates. These can vary greatly. In some cases the rate can be as low as 8%, going all the way up to 20% - which can take a hefty chunk out of your profits, especially when you include VAT. Shopping around can save you a lot of money, as long as you use an auction house that deals in the kind of item you're selling. This is an important caveat, if you're going to realise a proper price for your item at auction. Auction houses also charge a fee to put your item in the auction.
The buyer's premium usually runs around 10%, so it's worth factoring in that figure when you're calculating how high you can bid on a specific item; there's far less variance in the buyer's premium from auction house to auction house.
eBay And Commission
Like other auction houses, eBay charges a commission, but only to sellers, and it's on a sliding scale. Up to £29.99, it's 5.25% of the winning bid. From £30.00 to £599.99, it's 5.25% of the first £29.99, then 3.25% of the balance. Over £600.00 it becomes more complex still, with 5.25% of the first £29.99, 3.25% of £30.00-£599.99, and then 1.75% of the remainder.There's also a listing fee, which ranges from 15p for items with a starting price of 99p or under, going up to £2.00 if the item's starting price is more than £100.00. Note that with eBay, as transactions are directly between buyer and seller, you pay your commission and listing fees by credit card (you give the number when you register as a seller with eBay).
You'll also find specific commission fees for certain types of products (electronics, mobile, phones, books, media products, etc.). However, buyers do much better on eBay, as they only have to pay postage and handling.
Simply put, there's no way to avoid paying a commission when you sell (and usually when you buy) at auction. It's a grin and bear it situation. However, by being careful where you sell, you can at least minimise the pain.
You might also like...
I agree strongly with the last 2 comments, maybe we need to start a petition?
Fartgas
- 3-Oct-21 @ 5:25 PM
I view the charges as legalised theft, extortionate plus VAT, simply ridiculous.
Maboza
- 3-Oct-21 @ 5:16 PM
I'm putting a coin in auction and they have offerd me 0% comition to sell the item how do thay make money and is ther hidden charges for me
Pat
- 19-Aug-20 @ 12:06 PM
Hi jay Whereabouts is your auction place please
Fash
- 20-Nov-19 @ 12:59 AM
Who wrote this actual trolley of garbage?
Who wrote this actua
- 19-Jul-19 @ 2:27 PM
After a family bereavement I have a very lot of goods to sell. Thank you for the outrageous information about tax payable on second hand goods at action I will sell the goods on e bay or gumtree or one of the other selling sites I would rather burn or scrap the goods than pay our thieving government any more moneyin tax
rigamortice
- 29-Nov-18 @ 6:18 PM
Recently went to an auction at an auctioneers, I won the bid. The bid was £20 how much should the bill be? Bearing in mind the commission and vat
I've got a few brand new watches in boxes and 5 year's guarantee I've never been to auction and can't work out the percentage of the place also there are not many or any at all where I live Swansea city area and still can't work out eBay unless I get messages sell for £1 per item can an auction run and just charge seller not buyer aswel
Bronko
- 26-Jun-18 @ 5:03 PM
I run a local auction company and I only charge 10% for both buyers and sellers.
Jay
- 14-Jun-18 @ 3:42 PM
I run a local auction and my fees are 10% for both buyers and sellers. Everyone seems to go home happy.
Jay
- 14-Jun-18 @ 3:40 PM
I totally with the other writers about auction house fees, creaming it at both ends. The combined amount (seller and buyer) they take about 35% - 50%. Basically the seller gets ripped-off because buyers have a limit to what they will pay. Now, the industry riddled with rip-off has gone one step further to 'bag themselves a bargain' as most of them price hiked the buyer commission in January/February by an extra 2.5 percentage points, or 10% just as the law came into force stopping them charging the 2.5-3% for paying by credit card. Now everyone that buys at auction (at least at most of the auction houses) is paying to pay by credit card even if the are paying in cash, bank transfer or debit card. I have challenged a number of them about it and the rhetoric is"nothing to do with the credit card law, the timing of the increase is just coincidence". A 10-12" price hike by most auction houses all at the same time is apparently a mere coincidence. Sounds more like a cartel than a coincidence!
COYS
- 26-Mar-18 @ 12:34 PM
Surprised the writer states that auction houses charges at each end are hows it's operated historically. It's actually pretty recent, started about 30 years ago in a London with the then big 3 and the provincials jumped on the bandwagon. Also the average buyers commission 10%? My! oh my! oh my! . . .It runs at 25% at each end. As a seller you get stuffed with an entry fee, a cataloguing fee, and an insurance fee of 1% of the sale price. Auctions are a very lucrative business. If the Gov was to cap vendors commission at 10% and outlaw buyers premium. Auctions would still run. Period. But then they would miss out on all that extra VAT . . . .
Mikado54
- 21-Mar-18 @ 8:31 AM
I totally agree with the last comment. Auction house buyer commission is now running around 25 -27% plus VAT. If you buy on line via the Saleroom for example there will be an additional 3% and in the case of Tooveys 6% This is now making Auction buying unprofitable. Most don't even offer in house packaging and shipping which is an additional cost at around £15 / item (discounts for additional purchases accepted). This is not unreasonable as these companies need to make a profit themselves but an additional cost all the same.
Dave
- 29-Dec-17 @ 11:37 AM
Who pays for any insurance on goods left in the auction house while awaiting sale?
steve
- 7-Nov-17 @ 5:14 PM
Whoever wrote this article is way out of touch. I deal with around a dozen auction houses all but a few are around 22%. A couple of local ones are 15%. Some such as Fellows and Mctears charge in the order of 25%. Please advise which are 10% I will certainly use them.
Dave
- 8-Sep-17 @ 5:48 AM
I thought EBay fees were a flat 10% which is what I find when I search for eBay fees up to a max of £750
Lisa
- 13-Aug-17 @ 11:29 AM
I bought 3 'silver' bracelets from Warrington Auctions, last Wednesday. They promised to post them out, charging me £18 postage. Ok the total bill is now £37 for a £15 purchase, which is fine as I bought them in my mum's memory. The bracelets are now lost, or I have been royally ripped off! They are not responding my e mail. Any suggestions what to do now please?
CazBe
- 25-Jul-17 @ 5:06 PM
I recently bought at auction and was charged a whopping 24% commission plus VAT. Is this unusually high?
JaRoBr
- 25-Apr-17 @ 11:34 AM
Why do you all moan. go and sell at a boot sale and see if you get top price for your wears. you know before you sell so stop moaning and get on with it.
PPotter
- 17-Mar-17 @ 11:46 PM
Do your homework on auction costs if you are a seller - I recently sold some ceramic antiques at one of the big two auction houses.The commission at 15% was fairly standard for UK but various other costs (some such as marketing cost not even specified as an actual figure or % in the sellers agreement or clearly pointed out during the meeting to consign the items) were heaped on so the total costs were actually 28%, almost double the quoted 15% commission.I think all auction houses should be required to specify the likely range of total charges for sellers e.g. 25%-30% depending on price realised.This would be fairer to consignors and make comparison among the auction houses easier. Top auction houses could still compete on their buyer universe and specialist expertise - there should be no need to leave sellers uncertain in this way.
Michael
- 22-Nov-16 @ 12:22 AM
I think you need to update your information on buyers premiums too - I don't know an auction house that charges as little as 10% buyers premium. Most are nearer 25% or more
Geof
- 11-Oct-16 @ 11:05 PM
It is simply not true to say thatpaying a buyers premium was 'historically,... the way auctions have operated in this country' There was no buyers premiumbefore 1975, on;y a vendors premium - please correct this inaccuracy.
Geof
- 11-Oct-16 @ 11:01 PM
Bunch of thieves. Guy comes round house to value contents and discuss house clearance. Fafs about saying this and that will sell but everything not worth much at auction. Mums always bought quality. Only a couple of things valued. Wouldn't say how much for clearance. End up charged about £1000 for clearance of a bungalow! End up with about£600 out of£2200 made at auction. Major auction house in Scotland. Still some stuff to sell yet so no names! Disgusted.
brian
- 6-Oct-16 @ 7:20 AM
The information on this site is factually incorrect. It states that buyers and sellers both pay premiums and that 'historically, that's the way auctions have operated in this country.' In fact this is NOT the case. The buyer did not pay a premium there was only a sellers premium - this I believe was true for ALL auctions. It was not until the 1980's that buyers premium were introduced. Since then auction houses have become increasingly greedy. If this website is supposed to be factual it is extremely important that the data given is correct. I haven't read more but maybe there are other important factual errors - NOT GOOD
Annoyed
- 11-Jul-16 @ 7:37 PM
I had 10 collectable items taken by Gerrards saleroom from my home in May, gave a list of prices paid or lower required - all at a reserve Firstly, they sold the 2 main items a childs bike and car they said would be "good sellers"but they were sold for £10 less than the price quoted other items were practically given away, like a lamp which was £80 I put £50 required on list,sold it for £14 - and a folding wooden chair cost £45 sold for same, I kept returning, never got back to me, in the end 2 months later I went and was given a cheque for £138 when the asking prices amounted to £380. Reply e mails from Gerrards saleroom st annes,say were so sorry for your sad situation, and we did our best, a load of rubbish - I am trying to find an ombudsman, tapped in Auctioneer salerooms - and property comes up - is this why they are so outrageously wrong, they know theres nothing can be done to get some justice.
lizzie
- 7-Aug-15 @ 2:20 PM
yorkshireD , Why do you run half of your words together. If you have to look up while you are typing and put a space between each one then do so. Typo's happen, but these are not typos. There are far too many of them
bluffley
- 20-Sep-12 @ 11:47 PM
Absolutely. PayPal also taking a chunk off of my sale price. PayPal is an eBay company so eBay actually ended up taking 15% of my sale! I was delighted when my iPhone sold for £235. Then eBay shaved £35 off it!! Needless to say I was a little upset. Actually it makes me sick thinking about it. I honestly feel like I've been robbed. I will be avoiding eBay from now on. It's not the concept of fees for a service that I find offensive. It's the sneaky way they are added on. I need to find a sellers marketplace where they are up front about costs and don't sneakily take my money like a bloodsucking leech.
Tremault
- 13-Aug-12 @ 3:16 AM
Yourfiguresare incorrect for Ebay..... this weekend Isold 3Items and the commission was 10% eachItem soldfor£20£20 and £21I wascharged£2 + £2 +£2.10yet youstatenot morethan 5.25 % up to £29.99 However Now having readEbays Smallprintthey havea complex feestructure.Hay weall have tomakealivving but cmon10% of the selling price + thePaypal moving your money commission if you want the cash in your current account????? Boot saleinfuture !!! £10 onespot sell what ever youlike forwhatever you like !!
yorkshireD
- 23-Mar-11 @ 11:05 PM