The Legal Implications of Buying at Auction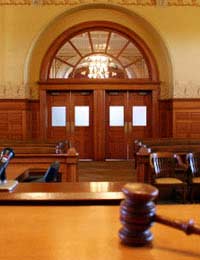 There was a time when auctions of any kind were practically unheard of and were certainly not a part of every day life. However that time has now long. Nowadays you can buy almost anything at an auction. You can even use auctions online to buy and sell products. In fact only recently a man in the UK because the first person to make a million pounds from selling things on an online auction site.
With auctions becoming more common and with the process of buying or selling at auction being relatively easy you could be forgiven for thinking there are no 'serious' sides to them. Indeed it is an easy mistake to make to view auctions as nothing more than 'a bit of fun'. But there are legal implications involved with all auctions and in those in which large sums of money are at stake these implications are extremely important.
Housing Auctions
When it comes to auctions in which large sums of money are transferred there can surely be none more prominent than housing auctions. Buying a property at auction is fast becoming one of the most popular ways of purchasing a home. Television programmes about property auctions helped them to gain prominence and now property auctions are in operation all over the country. In the United States property auctions are extremely popular and the trend looks to be catching on in the United Kingdom too.
It is vital then that buyers, and sellers, are fully aware of the legal conditions surrounding buying at auction.
While the auction itself may be fun – auctions can be extremely exciting – the sale is legally binding, just like any other property transaction. Even the initial payment is subject to contract. All buyers must provide 10% of the property price on the day of the auction. If you do not do this the sale cannot go ahead.
You will then have 28 days to provide the remainder of the money. It is therefore wise to make sure you have your credit in place before you go to the auction. Organise your mortgage, let the lender know you are buying at auction. It is important to plan ahead because if you provide the 10% hence entering into a legally binding contract and then are unable to secure the rest of the money then you will lose your deposit.
Keep Documents
As soon as your bid has been accepted you are contracted to buy the property. Before the sale the seller will have provided the auction house with documents from his or her legal team. Once your bid has been accepted you should request copies of these documents and keep them in a safe place for future use should there be any problems with the property or the transaction.
Buying at auction is a great, efficient way of buying a property. There are legal implications as with many large transactions but do not let this put you off. Just make sure you plan ahead, do your research and keep your head!
You might also like...
i bought an 18cent.maltese chest serpentine commode for stg.£4,450.-- in an auction on line bid on the 21st.march 2019. yesterday i recieved this chest and i found out that this chest is not geniune but is was altered and made from a larger chest of drawers,so from the auction and the auctioneer never stated that it is altered or made from another chest and also even in there description of the catlogue.do i have the right to contact the auctioneer and ask them for refund and send it back to them.do i have qny legal rights .awaits your reply if you can help.thanks regards charles azzopardi
charles azzopardi
- 18-Apr-19 @ 3:23 PM