The Importance of the Home Valuation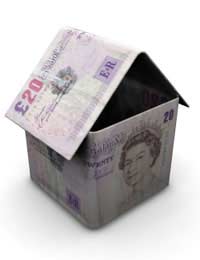 Buying at auction is fast becoming one of the most popular ways of buying a property, not least because the sales are quick and there are plenty of bargains to be found.
Property programmes have shown how buyers can buy a run down property, for example, at absolute rock bottom price, indulge in a bit of renovating and sell the property on at a great profit.
Of course, economic conditions have shown us this is not always the case. Indeed, many would be property entrepreneurs have been burnt as the economic downturn took its toll. Those who thought they would make millions ended up making a loss.
However even buyers who weren't buying properties at auction in order to make a fast buck and set themselves up for life as property barons could find themselves getting caught out when it comes to auctions – if they are not careful to instruct a proper valuation be carried out.
Guide Price
Properties at property auctions, like those up for sale in the traditional way will have a guide price. This is the same as an asking price and is set by the owner along with input from the auction house and, usually, the auction house's own surveyor.
The guide price will cover a gap of around £10,000 - £15,000. Buyers will start bidding sometimes lower than the lowest end of the guide price and often, in competitive auctions, will go much higher than the top end of the guide price.
However buyers should be careful not to take the guide price as gospel. It is vital that buyers instruct a valuer to give a second opinion on a property before they even consider making a bid.
Good Valuations
Valuers and surveyors are usually instructed by lenders to carry out an assessment when financing the purchase of a house however the buyer can also instruct a valuation of their own. This way a buyer can be 100% sure that the price they are willing to pay for the property is fair.
Instructing your own valuation means you will be able to find out if there are any problems with the house that the auction house has failed to mention. These problems may not be visible just from viewing the house but a surveyor will undertake a complete investigation and deliver a full and thorough report.
With this report you will be able to make an informed decision about what price you want bid up to and whether the house is worth bidding for at all given the condition of it and the guide price.
It may be tempting to trust the price given by the auction house but remember, just because you are not buying in the conventional way does not mean this transaction is any less important or major than if you bought your property using the traditional method.
To can find a good valuer speak to friends about who they have used and ask your estate agent. A good reputation is carried by word of mouth so finding out what other people think is a good starting point.
You might also like...