How to Pay For Goods at Auction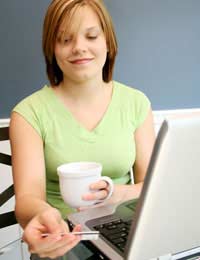 Back in the days before online auctions payment for an item you'd won at auction used to be simple. Nowadays, though, there are many options available, making everything more complex. But the bottom line, of course, remains the same – you win an item, be it something small, or big, like a car or a house – and you pay for it in full. Remember that a winning bid is a contract to purchase at the agreed price. If you fail to do so, you can be sued for payment in full.
In-Person Auctions
If you're attending an in-person auction, the best thing to do is make sure you have money, either in the bank, or in cash. For smaller items, payment in full is expected after the auction. That can be cash, or using a debit or credit card. Note that for many small auctions, like house clearances, it will be cash only. Don't expect to be able to pay by cheque these days, even with a cheque card.
In a number of cases, you'll be able to make payment arrangements with an auction house, especially on big-ticket items. That means you'll be able to pay a deposit, usually 10%, after you win an item, and arrange to pay the balance within a set period, which can range from one day to 28 days. The usual method is to pay the remainder via a banker's draft. Do remember, though, that this is only on expensive items where arrangements have been made.If you're bidding by proxy or by phone, you'll need to make arrangements with the auction house. This will usually involve payment in full within a set period of time (and you'll have to register your financial details with the auction house beforehand).
Online Auctions
The logistics of online auctions make payment more complex. You're not paying the auction house, you're paying the seller directly, and he will inevitably be a distance from you, quite often in another country.
In the early days on online auctions, payments were made by mail, either enclosing cash or a cheque, or via Western Union. The advent of Paypal changed all that. It provided instant online payments, and became the gold standard for online auction payments. It's been widely imitated, with competitors all over the Internet. But when eBay bought Paypal, it moved beyond the reach of the competition.You can still pay for an online auction by snail mail, but these days the vast majority of transactions are via Paypal, which also offers protection to buyers in case of fraud or delivery problems, making it even more desirable.
All that's required is that both buyer and seller have Paypal accounts, which are free to open. The amount is transferred from one account to the other automatically (link it to your bank account). It's secure, and easy to use.
For expensive items, you're advised to use eBay's escrow service (note, use this one rather than an escrow service recommended by a seller, which could turn out to be a scam). Under this, you deposit payment into the escrow account, and it's not released to the seller until you've received the item and are satisfied with it. It serves to protect both parties and act to increase trust. Other online auction services offer similar safe services.With online auctions, sellers usually allow up to seven days for buyers to pay. However, if possible, pay as soon as you know you've won the item. Not only does it speed up the process, but you'll find your feedback comments are glowing.
You might also like...