How to Avoid Forgeries, Fakes and Fraud at Auction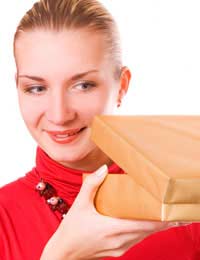 You might think an auction is quite straightforward – you bid on an item and if you win you pay for it and take it home. That's the essence of it all, and in theory there should be no complications.
But within all that there are several areas you need to watch out for that can mean you end up spending your money on something fake, or even getting the wrong item. Perhaps unsurprisingly, you encounter different problem areas between online and in-person auctions.
In Person Auctions
Probably the biggest thing to watch out for at an in-person auction is the faked or forged item. It can be an antique or a painting, anything old. It can look very impressive and weathered, and to the untrained eye can seem very convincing. But keep an eye on the professionals – the art and antiques dealers who tend to haunt every auction. If they're not bidding on it, maybe you should ask why they're not interested, and what they know that you don't, especially if you're buying with the intent of reselling, rather than for decoration.
More subtle, but very insidious, are insider rings, where several bidders combine to keep down the price of an item, which they'll then auction off later among them. These are invariably more valuable items. For non-professionals, this kind of scam is very hard to detect – you probably wouldn't even know it was happening.
An auction viewing gives you ample chance to inspect the lots up for auction, and if there's something you might bid on, look at it very closely. Although it's not always the case, remember the old saying – if it looks too good to be true, it probably is!
Online Auctions
The very nature of online auctions makes them more problematic. With most items, the first you really see of the lot is after you've paid for it, which means there are many possible upsets to be encountered. Of course, fakes can be a problem (which is a good reason never to buy anything that can be faked from such a place).
Non-delivery is one of the biggest problem areas. You've won something, paid for it, but it never arrives. This can be a genuine postal mistake, but often it's not. The best solution is to deal with established sellers who have excellent feedback.
Item switching occurs. You buy something in perfect condition, but it arrives broken. It's been insured by the sender, so you end up getting your money back, after returning the broken item. Meanwhile he has the insurance money and the whole item to sell again. It's a low level scam, but one that's still popular.
Of course, there are plenty of different payment scams, all of which are designed to part you from your money without you receiving an item, and you need to be aware of those. Many eBay sellers refuse to do business with people living in West Africa as a result, but it's hardly confined to there (although you don't usually find it with buyers living in Western Europe or America).
Indeed, it's best to approach all online auctions with a degree of caution and scepticism. Most proceed smoothly, but it helps to be very aware and alert for problems that can occur.
You might also like...
How can you find out the identity of who put an item up for auction? If I hire a solicitor, will the Auction House have to tell him/her? I strongly suspect that an item that was auctioned, belonged to my mother, but went missing when she died. I don't know how to go about finding out, I contacted the Legal Omnisman?, but they said I should contact the Citizens Advice Bureau, who told me to try the Law Society? but their website seems to offer advice to law trainees.
lastlegs
- 13-Mar-17 @ 4:17 PM