About Our Site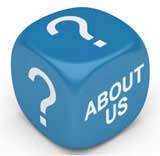 ExploreAuctions was formed to offer a unique reference point on buying and selling at auction.
When it comes to buying a house the process is simple; you visit an estate agent, view a couple of properties and before you know it you're exchanging keys, right?Wrong. The way we buy and sell houses in changing all the time and property auctions are becoming more and more popular by the year. At auctions sellers can get quicker sales and buyers can bag themselves a bargain.
However it's not all plain sailing and there's a lot to learn if you want to try you hand at a property auction. After all, buying and selling houses is not a game and if you're going to do it, you've got to do it right!
Luckily Explore Auctions is on hand to give you all the advice and support you need. Whether it's finding the best auction for you or getting your head around commissions Explore Auctions can help you out. With detailed sections on every aspect of buying and selling at auction Explore Auctions is all you need.
Buying a house at auction may be serious business but worry not, with a little know how and a little help you can achieve everything you want a property auctions.

Related Articles in the 'Site Information' Category...