Problem With an Item Bought at Auction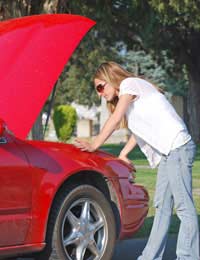 It can happen easily enough. You buy an item at auction that you're told is working – it could be a vacuum cleaner, a car, anything at all – and discover, once you have the chance, that it's faulty.
What recourse do you have when that occurs?
What The Law Says
The law can be quite complex on items bought at auction, and distinguishes between new and second-hand. Of course, in most instances, it will be second-hand items bought at auction.
If an item is bought new – it doesn't matter whether it's at auction or retail - you have the right to return the item – effectively rejecting it. In theory you have the choice between claiming back the money you paid for it or receiving a replacement item, but with an auction, a replacement is unlikely. You could claim compensation, although that would realistically only be the amount that you paid for the item.
The law is more evasive on how long you have to return the item, however; it only states a "reasonable" amount of time, which is why the best advice is to check the item as soon as possible after the auction and take immediate steps if there's a problem.
A "problem" is defined as if the item isn't safe to use, doesn't fit the description you were given of it, or isn't deemed to be of a satisfactory quality.
If, by chance, a problem occurs after a reasonable time but still within the first six months of you winning the item at auction, and the fault isn't yours, the seller should still replace or repair the item without charge to you.
It all changes with second-hand goods purchased at auction, however, and becomes much more a case of caveat emptor – let the buyer beware. Here you're covered only for auctions you couldn't physically attend – if it was at the other end of the country and you had to work, for instance. If you could have reasonably attended, but didn't, and the problems with the item were pointed out, you have absolutely no recourse at all.
Internet Auctions
Again, there are rules that apply when there are problems with good bought in Internet auctions. With sites like eBay, sellers are not allowed to misrepresent items and send an item when payment has been received.
When you encounter a problem with an Internet auction, the first thing to do is attempt to come to a resolution with the seller. Most are reasonable, and arrangements can be made.
In the event you can't reach a settlement, you'll need to begin what's called a "dispute" with the seller through eBay – although know that your window for doing this is within 10-60 days of date of the transaction (i.e. when you won the item).
Be aware, though, that the worst penalty they can impose on a seller who refuses to comply is to remove their account. Although that might not seem too harsh, since they can't force a refund, but for serious sellers, it means all their feedback – which is their eBay reputation – wiped out. So it's in their own interests to eventually reach an understanding. But if worse comes to worst, you can change the dispute to a claim.
It pays to be aware of the courses open if a problem does occur. In the vast majority of cases, you'll never need the knowledge, but forewarned is forearmed.
You might also like...
Won item from curr and dewars in Dundee, contacted them to confirm opening hours to arrange collection. Hired a van and petrol cost drove from Glasgow on arriving where closed contacted them told me something came up. When I'm holiday 2 days later recieved voice message saying as was there miserable can make payment via bank transfer and will store item and collect when was suitable no hurry. On arriving back from holiday made the payment . When I contacted them again to arrange collection for 2nd time was told they resold the item despite the moment payment was recieved it was legally mine. They now unwilling to resolve matter ! Where do I stand as I'm already down a consideration amount?
Diane
- 13-Jun-19 @ 6:59 PM