Dos and Don'ts for Charity Auctions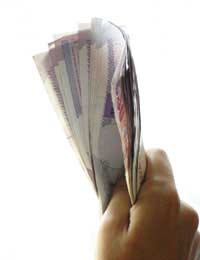 Charity auctions are a great idea. Rather than just collecting moneyfor a charity they offer something as an incentive and often thatsomething is very good. The items on offer can range from fancydinners and holidays to once in a lifetime experiences and celebritysigned gifts.
Often getting people to give to charity can be difficult as there areso many causes out there. Charity auctions offer that little somethingextra to entice people.
Charity auctions raise a lot of money for good causes and areextremely popular. However, if you're looking to bag yourself somegoodies at a charity auction while supporting your favourite causethere are several things to be careful of. Take heed of the dos anddon'ts of charity auctions detailed below.
DosSet a Limit
When you go to any auction whether it be a property auction or acharity auction you should always set yourself a limit for what youcan spend. It's easy to get carried away by the excitement of anauction and end up spending a lot more than you planned to! Setyourself a limit and make sure you stick to it.
Make Use of Your Purchases
Just because your giving to charity when you buy the items doesn'tmean you shouldn't get some use out of them too! Bid for things youwant or need or that you can use as presents for people. Indeed,charity auctions are a great place to get some lovely gifts for familyand friends at Christmas or birthdays.
Don'tOverspend
It's easy to spend more than you mean to at auctions. The atmosphereat charity auctions is electric. Everyone feels in good spirits forsupporting a good cause and auction houses are always exciting places.This means you can get a little carried away and bid over your limit.If need be have a friend remind you of your limit and stop you fromgoing over it.
Get Caught Up in the Moment
Getting caught up in the moment may not just lead to you spending morethan you should, it can also lead to you bidding for things you haveno need for. It's all very good bidding for a speedboat but if youdon't live near any water or you have no inclination to use it thenit's a little bit of a waste. It's easy to get carried away just make sureyou're aware of what you're bidding for.
Let Compassion Get the Better of You
Charity auctions are great for doing your bit for a good cause.However, it can be that you feel a little overwhelmed by the occasionand the cause. You may feel compelled to spend a lot of money becauseyou want to do good but you shouldn't get yourself into trouble bydoing so. Any little you can give will help the cause a lot so you canfeel comfortable in the knowledge you've done a good thing withoutfeeling the need to spend extortionate amounts of money.
You might also like...