How to Organise Your Own Charity Auction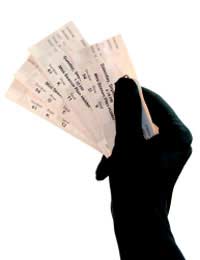 Charity auctions are a great way of raising money for a good cause. Items are offered and guests make bids with the highest bid taking the item home. All the money raised goes to the charity.
Charity auctions work so well because they offer an evening of entertainment whilst still being a fundraiser and organising one is fairly straightforward.
Book a Venue
First things first you need to book a venue. Depending on the numbers you are expecting you need to find an adequately sized venue for the auction. Church halls and community centres are usually good options. If you contact the venue and explain the evening is for charity you may get it at a reduced cost or even for free.
Get Some Goodies!
Once you've got a venue in which to host the auction you need to find some things to auction off! The better the items, the more money you will raise so try to get some great things. Try contacting local businesses to see if they have anything you can offer at the auction. Local travel firms could offer flights, hotels may give a romantic weekend for two restaurants may offer a free meal. Let the businesses know what a good cause your charity is.
Ask Local Celebs
Signed goods are always a great addition to a charity auction so why not contact some local celebrities to see if they can offer a signed photo or tickets to a film or concert. You could also contact celebrities who were born in the area but have since moved away or who have been affected by the cause you are supporting. Most celebs have websites which will have contact details for their press and PR teams.
Football clubs are another good choice. Contact the club press office and explain what you are doing. See if they can offer signed footballs or shirts – these always do well at charity auctions.
Rope in Your Friends
You've got your goods and you've got your venue, now you need some help! Hosting a whole evening on your own is near on impossible so you need to rope in your friends to help with you. You'll need someone to work the door, someone to host the auction and, depending on refreshments on offer, someone to serve the guests.
Advertise
It's vital that you advertise your event well. There's no point putting all the work into the evening if nobody turns up! Get some posters printed up – if you explain the cause to the printers then you may be able to get a discount. You could also take out an advertisement in a local paper. You should also contact the charity you're raising money for. They may be able to help with the advertising through their website etc.
The best form of advertising is word of mouth so this is where you need to rope your friends in again. Get everyone talking! The sooner you start advertising the better. Make sure everyone is aware what date the auction will be held on so they can save the date and send out reminders nearer the time.
You might also like...