How to Research a Property Properly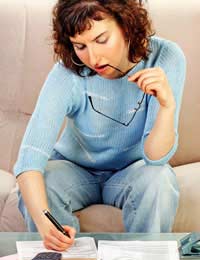 Buying at auction can be risky but with enough research you can make sure you get it right and make no mistakes. There are plenty of companies that run residential property auctions and so there is a good chance you will be able to find your dream home. Before entering into an auction there are some things you should look into to ensure you get the best deal and the best property for you. Nearly all of the property auction companies will send you brochures once you have made an initial enquiry with them. After looking through these, you may be able to narrow your choice to one or two properties.
Location
Once you have an idea, you should check out the location of the properties. Take a look around and see what the area has to offer. Is it a pretty location and is it quiet? If the area is aesthetically pleasing, you are likely to be happier living there but do expect house prices to be higher. Types of residents, including youths, will also determine the price and your enjoyment of living in the area. Ask local estate agents for information on prices of similar homes in the area, which will help you to set your maximum price when you go to auction.
What About Your Children?
If you have children, the school catchments areas will be of utmost importance to you. It is useful to research all the schools in the area and enquire about the catchment areas. Maybe you could ask some parents already living in the area about what they think of the schools and amenities for the children, such as leisure facilities and parks.
If there is plenty of green open space in your chosen location, there could be the possibility that new building work will take place, especially if the location is sought after. This will be quite an important factor when choosing your home at auction because road works and building works can cause disruptions in your area and it could ruin your views and perhaps even the value of your property. The local council may hold some information on possible planning permission granted in the area so it could be worth investigating that.
Getting a Valuation
In order to understand the value of your property, be sure to hire a surveyor to carry out a valuation and make you aware of any structural problems or any other issues with the property. You will also need a solicitor to organise all the finances necessary. If you make a successful bid, it is usually expected that a deposit is paid on the day of the auction. Insurance is also usually paid for on the same day. Another good tip is to attend an auction first without taking part to familiarise yourself with what happens and to help you eliminate any risk of making a mistake. Bidding for a home at auction can be fun and thrilling and providing you have carried out thorough research, he can lead to your perfect property.
You might also like...
Thanks for the tips on how to research a property properly so that you can put it up for auction. Do you think that the same method would work for a condo auction?
Roy
- 23-Aug-11 @ 9:27 PM