How Charity Auctions Work?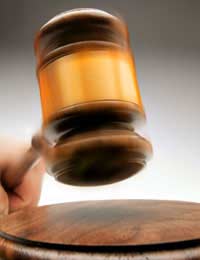 Charity auctions are a great way of raising money for worthy causes,getting a community together and getting individuals involved invarious different aspects of the auction. There are two types ofcharity auction events. They are a silent auction and a live auction.
Factors such as items available for bidding on and type of audiencewill dictate which is the best type of auction.
Live Auctions
A live auction is held in an area where a large number of people cangather and the items are auctioned off by an auctioneer. They areoften loud and lively and can be quite an event if there are plenty ofpeople in attendance. This type of charity auction works well if thereis a big crowd and attractive items for people to view.
A silent auction is slower than a live auction and requires moreentertainment to keep the crowd happy. A way of making a silentauction more manageable is to conduct an auction at home. Bids arereceived email or phone from a pre-published list of items. Theaudience size will be much smaller but may suit depending on how muchtime the organiser has and the number of items for auction.
Charity auctions that are held where people can attend will often usea large space such a community hall. This can cost unless the venueoffers the space for free or at a discounted rate for a charity event.Items for bidding may also cost to buy but many shops, celebrities andcorporate companies will offer items for a charity auction for free.
The Items
Many auctions have one big item that will raise lots of money and thenother smaller items so everyone can get a change to bid on something.Publicising a charity auction helps make it work much better. The morepeople who hear about the auction, the more people will attend.Charity auctions rely on large numbers of people turning up andbidding. Many of the individuals or organisations which have donateditems will help the organiser to publicise the event.
At the auction, leaflets with items and other important informationwill be handed out so that potential bidders can understand theprocedure of the auction and get some information on the items thatare up for auction. The auctioneer of the day will also be on hand tooffer any information when they are not running the auctions.Depending on the venue, payments will either be taken by cash or cardand items can be safely taken away directly after the charity auctionor will be dropped of or available for pick-up after the auction.Larger items will need to be delivered at a later date.
If a charity auction is planned well, it can raise lots of money andbe a great event for people of all ages to attend. As long as theorganizers are clear on how the auction will work for the bidders andorganized on the day, the event should be a successful one.
You might also like...