Five Things to Beware of With TV Auctions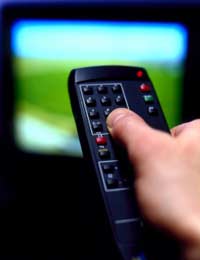 TV auction channels are extremely popular. Though relatively new, the idea of bidding for goods on TV is fast becoming one of the UK's favourite things to do. Of course, shopping via your television is not new. Home shopping channels have been around for years. But what makes TV auction channels different is that you choose what you want to pay.
The items are shown on the channel by a presenter and viewers can then bid for them hence choosing how much they want to offer. On some channels the viewers will get the item for the lowest price, regardless of what they bid. Even so, they do provide an added excitement to regular shopping channels. Never the less, there are certain things to beware of.
Don't Believe Everything You Hear
When you watch these channels the hosts will tell you repeatedly that the item is quickly running out of stock, thereby prompting you to hurry up and place a bid. More often than not this isn't true and is simply a ploy to get you make a bid!
The host may also talk about how much the item should sell for, i.e. the recommended retail price. Don't fall for this. The RRP can be as ridiculously high as the manufacturer wants to make it – it doesn't mean anyone would actually buy it for that price.
Don't Fall For The Sales Pitch
The hosts of these channels are great at making every item seem like something you can't live without. But try not to fall for the sales pitch. Only bid for items you actually want and need. There's no point bidding for something you have no use for. Once the adrenaline of winning the item dies down you'll realise you have no use for it and you've just wasted a lot of money!
Don't Get Carried Away
Don't bid for too many items. As with all auctions, it's easy to get carried away with the excitement. But you have to remember this is real money you're spending and the adrenaline of winning the item will not last long, especially once you realise how much you've just spent.
Don't Overuse Credit Cards
When making bids on items on TV auction channels it's always best to use your debit card if possible. This means the money you spend is your own and will come straight out of your bank account. Using a credit card is misleading and you'll only end up receiving a whopping great bill at the end of the month.
Using a credit card can make you feel like you're not spending real money, when in fact what you're really doing is spending money that will then gather a huge amount of interest and leave you in debt.
Don't Become Addicted
It's easy to get addicted to shopping channels. Similar to shopping online, shopping in the comfort of your own home is a little bit too easy and with auctions you can easily get caught up in the excitement. You become addicted to the thrill of winning an item, regardless of what that item is. Try to limit how much you use the channels and if you feel like it's getting out of control then stop immediately.
You might also like...