How to Use Online Auctions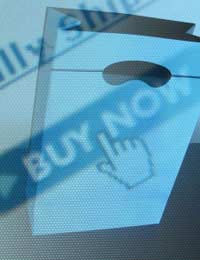 There's little doubt that the advent of online auctions in the 1990s revolutionised the way people viewed auctions. Before that they'd been largely seen as the preserve of the rich – even regular country auctions seemed far removed from the reality of most people.
Online auctions made it possible for everyone with an Internet connection to participate. It also opened up the auction market in a way many hadn't foreseen. What had been someone's rubbish that once would have been discarded now went up for auction and often proved to be someone else's treasure. Now online auctions have become a huge industry.
Using eBay For Buying and Selling
There are many companies hosting online auctions, but the best-known name, bar none, is eBay. Founded in California in 1995, it's evolved not only into the dominant online auction company, with sites in many countries, but a giant in the computer business and a very recognisable global brand.
It's evolved from being purely an auction site into a virtual shopping mall, with goods offered in many categories at a "buy it now" price – essentially retailing. But the core business remains the auction.
How Online Auctions Work
In most ways, online auctions replicate the standard, in-person model. After an item is listed, the auction runs for a set time, determined by the seller. Bidders compete against each other. If you bid and someone else outbids you, you're informed by e-mail and hopefully have the chance to increase your bid, if you wish.
There are flaws in that system, however. Those e-mails can be delayed or the bidder might not be at his computer. So a bidder has the option of entering a maximum bid – the highest he's willing to go for an item. As the bidding increases, the bidder's bid is gradually increased, all the way to his maximum, if necessary.
Also, with modern technology, bidders are now able to get auction updates and bid via mobile phone.
How Reliable Are Online Auctions?
One important factor with online auctions is trust. With in-person auctions, the object is physically there and can be examined before bidding begins. Online, bidders take on trust the fact that the seller really has an item to sell and that it's in the condition described.
The solution is the feedback system, now widely used for online auctions and sales, where bidder and seller rate each other on the transaction and build up a "feedback" profile – the better the profile ranking, the more reliable the person. It's not perfect, but as a general guide, it's very useful.
Online Auctions - Making a Payment
The early payment system for online auctions was slow – payment had to be sent via snail mail or through services like Western Union. It was time-consuming. The advent of online payment services like PayPal and Bidpay greatly helped the development of online auctions, as payment became instant, speeding up relations and shipment of goods.
The Problems with Online Auctions
Whatever the safeguards, you can never be certain exactly what you're buying until you receive it. Although auction sites have safeguards in place, action after the fact doesn't always work and the idea of caveat emptor – let the buyer beware – is still a creed to live by.
Of course, there are also a number of online auction scams; the anonymity of the Internet makes it very attractive for criminals.
The Advantages of Online Auctions
There's a saying that's arisen that thanks to eBay, grown men are able to relive their youth. It's another way of saying you can find almost anything up for auction online, items you'd forgotten about that once meant a lot to you. However, the most attractive feature is the ability to buy desired items at a (hopefully) knockdown price.
Online auctions have made the concept of the auction, both for buying and selling, popular and an industry has grown up around them. In many ways, they've become the biggest success story the auction business has ever had.
You might also like...