In-Person Auctions and Auction By Proxy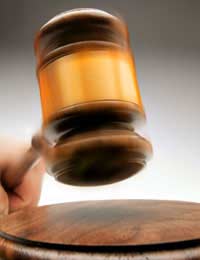 The first recorded incident of an auction was in 500 B.C. in Greece. Since then, throughout the ages, auctions have flourished and grown. For many years, in the Navy, a dead man's possessions were auctioned off to raise money for his family. But in the minds of many people, auctions were seen as the preserve of the rich. Whilst it's true that high-end auctions can bring in a lot of money, auctions are actually very democratic and cover many things, from small items to property and cars. Anyone can bid and if they offer the highest sum, they can win.
How an Auction Works
Many big auction house like Christie's and Sotheby's, the two most famous in the world, will issue catalogues of the items for sale in an auction, with descriptions and provenance (documents proving authenticity). The vast majority of auctions, however, are much smaller and don't follow this practice, but the items up for auction are displayed and can be examined by bidders.
The auction is conducted by the auctioneer, who introduces the items, begins the bidding and ends the sale on each item. Forget the fast-talking auctioneer of cartoons and movies; he speaks at a normal pace anyone can follow.
Bidders usually have to register in order to bid, offering proof of identity and a debit or credit card. Sometimes bidders are given numbered paddles. Often, though, you simply raise your hand to offer a bid.
Most people bid in-person. However, if there are items in the sale you want to bid on and you can't attend the auction, you can make arrangements with the auction house to bid by phone or by proxy. By phone, you'll use a third party or auction house employee to table your bids. By proxy you'll offer in writing the highest amount you'll bid for an item.
If you win an item, you'll either pay in full on the spot, either by cash or credit/debit card, or, in some cases, pay a deposit and make arrangements to pay the balance.
These general guidelines are true of all auctions – even property and cars.
At the Auction
Decorum is very much the order of the day once the auction begins. It's important to be quiet during the auction process and quite simply polite to others.
Before the auction begins, take time to inspect the items that interest you. Be thorough, but careful and ensure the item is in good condition and (hopefully) what you think it is – especially if, say, you're bidding on some art; in small auctions paintings and antiques don't come with provenance, so you're relying on your own knowledge and if you're wrong, you can't return the item.
Determine how high you're willing to bid and stick to it. Going on impulse is a good way to end up broke.
Sellers pay a commission to the auction house, which is usually determined by the prices an item brings – a percentage of the final amount. There's often a listing fee, too, especially on high-ticket items that are included in an auction catalogue.
You might also like...