Buying a Residential Property at Auction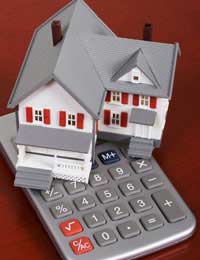 Buying a house or flat at auction can be a cheap way to get on the property ladder or to increase your holdings. It works the same way as any other auction – the highest bidder secures the property. But there's a lot more you need to know and preparations you have to have in place, before you start bidding. You can secure a bargain – but you need to know what you're doing first.
Before You Buy a Property At Auction
Before you even look at specific properties, attend a couple of property auctions to see how they run and get a feel for things. Once you do find a property you like that's coming up for auction, you'll need to make your preparations. Arrange a viewing (don't even think of buying a place you haven't seen!). There's a good chance the place will need work, so you'd better arrange to have a builder come along, and the house will also need to be surveyed. You'll have to pay these people from your own pocket, and take on board their advice before deciding how much you're willing to bid.
Getting Mortgage And Solicitor Before Buying an Auction Property
Something else to consider is that before bidding, you'll need to have all your financial and legal ducks in a row. That means having your solicitor check there are no legal problems with the property you want to bid on, and a mortgage in place before the day the auction happens, and be able to offer proof in writing. You'll also have to pay a valuation fee, and remember, all this must be done before the auction even begins.
At The Property Auction
You'll have to register as a bidder, with proof of your financing in place (or cash, if you're lucky enough to have that much). The main thing to remember when bidding is not to let yourself get carried away. You'll have had advice from the surveyor and builder, and you know your mortgage amount. Calculate the maximum price you can pay and don't be tempted to go beyond it, because the results can be catastrophic.
Another thing to remember is that even if you don't have the winning bid, you'll still have to pay the mortgage application fee, the valuation fee, the solicitor's fees, the surveyor, and so on. These abortive costs, as they're known, which can run into several hundred pounds, accrue each time you prepare to bid on a house, whether you win it or not. The chances are that you won't be successful the first, or even the second time, so be prepared.It's good advice never to make the first bid, no matter how eager you are. If no one bids, the starting price will be lowered. After that, feel free, but never go above the limit you've set yourself.
When You Win The Auction
If you win the auction, you'll be expected to pay a 10% deposit immediately (usually by banker's draft) and exchange contracts, with the balance due within a set time (which is usually 28 days). Here's why it's important to have your financing in order: If you fail to pay in the time, you'll find yourself the recipient of a breach of contract suit, and, even worse, be liable for the difference between the amount you agreed to pay and the price for which it's re-sold.
If you have everything lined up properly, and beat out the professionals for the property, keeping within your budget, you'll find you'll have bought yourself a bargain, often at much less than the market price.
You might also like...