Unusual Property Auctions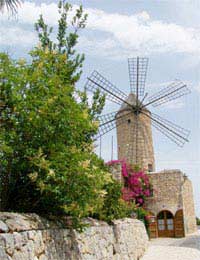 Buying a property at auction is becoming the norm. While going to an estate agent, viewing a property and handing over the money used to be the only way of buying a property nowadays going to a property auction is one of the most popular ways of buying a property.
However just because going to a property auction may be normal, that doesn't mean the properties on offer have to be normal too. Indeed, there are now auctions in which you can purchase almost any property imaginable.
Unusual Property Auctions
There are many different types of home. A two-up, two down semi is in fact starting to become 'unusual' in itself, despite being the 'average' home for so long. House boats are gaining popularity as are motor homes and caravans.
But there are some even more unusual properties out there. Windmills for example are fast becoming a popular property to buy. Converted churches have, in the last few years, become more and more common. Converted warehouses are another popular choice. Developers have bought up old warehouses and redesigned them creating urban apartments that have proved extremely popular with professionals.
Some of the more unusual properties are the market include castles, churches and barns. In fact pretty much any type of property you can imagine can be found on the market with a little research and almost all are available at property auction as opposed to through general sale.
Where to Find an Unusual Property Auction
But where to find those auctions is the question. Finding a property auction in general is not difficult but these auctions usually feature average, ordinary properties. If it is unusual properties you are after then you need to find more specific auctions. And to do this you need to do your research.
The ultimate research tool when it comes to finding auctions for unusual properties is the internet. Most auction houses advertise on the internet and are featured in forums and listings. Using a search engine search for the specific type of property you're after. Make sure you specify the area you want the property in in your search.
Estate agents can also help you to find the type of auction you require. Speak to an agent local to the area you want to live in and find out what properties are on offer. He or she should be able to point you in the right direction and should be able to tell you which auctions are the most respected.
When it comes to unusual property auctions make sure you do your research when it comes to property prices. Since the properties on offer are not the norm it can be difficult to assess what a 'fair' price is. Try and find out how much similar properties went for and consider the difference in areas. Ask an estate agent to help you work out what a good bid will be and once you have it stick to it. Do not go over your bid, however tempted you may be.
Unusual properties can be a great and unique place to 'build' your home and property auctions are your first port of call for finding one. Just remember, research is crucial.
You might also like...