How Do Reverse Auctions Work?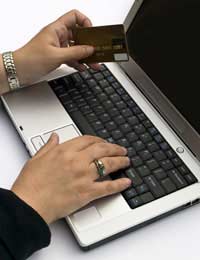 Have you ever seen web sites which read "firms compete for your business!" Or perhaps a site where you state what you're willing to pay for an item or service and companies go as low as they can to match what you're willing to offer?
If so you've come close to the concept of the reverse auction. In its proper form, it's something you find more for business than consumers, an idea that really came to popularity towards the end of the 1990s.
How It Works
A company contacts a "market maker," who arranges the reverse auction. The market maker then contacts companies that supply the item the buyer wants and handles all the aspects of the auction.
Effectively, the bidders are offering tenders to supply an item or a service, which is known as a "request for quotation." The auction takes place at a specific time and date, usually online, when the bidders offer their quotes. They have the chance to put in several quotes, and see what the competition is offering, which generally means prices go downwards until the auction ends. The bids are anonymous, but published online in real time.
However, and perhaps surprisingly, having the lowest bid doesn't always guarantee you'll obtain the contract. At times a higher bid will receive the work, if what they offer meets the supplier's needs more closely. On occasion the buyer will choose to remain with their established supplier for a number of reasons.
Reverse auctions tend to be most effective where the market is very competitive. The Portsmouth Hospital NHS Trust used a reverse auction for pharmaceutical supplies in 2004, for example, the first time it has been used for such a thing in the UK, and realised a savings of over £600,000, to show just how useful a reverse auction can be.
Consumer Reverse Auctions
It's possible to find reverse auctions for new cars and airline tickets – or at least a variation on the reverse auction theme. There are, in fact, companies that do reverse auctions where the lowest unique bid on an item wins the auction. However, the items are generally listed as prizes and the auction has more of a game theme (and, in theory, quite difficult to win, since the first entrant can offer the lowest possible bid).
So, although it's billed as a reverse auction, it's not, really. And the same applies to most others aimed at consumers, be it where you "name the price" you're willing to pay for something and see if it matches up to what a company is willing to offer the item or service for. Similarly, sites which offer clearance prices on available hotel rooms could be seen as a variant on the reverse auction idea, as hotels compete against each other to fill their vacancies by lowering their prices.
Although you won't encounter the reverse auction regularly, it can be quite useful for some things, even for consumers. But on that level, it's really only going to work (and not in its purest form) where the supply of something exceeds the demand.
You might also like...