Police and Government Recovered Property Auctions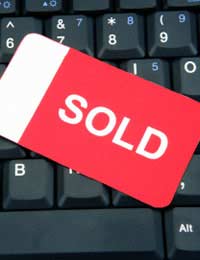 What do the police do with all those items they confiscate, anyway? Or what about various government departments? They surely don't just throw out everything they no longer use?
No, they don't. What you'll find is that a lot of items, although not all, end up being auctioned off. You might find ads for books being sold to tell you where to find these items, but you'll just be throwing your money away if you pay for them.
These auctions, some of which are conducted online, are actually fairly easy to find – and it's true that you can pick up some bargains.
Police Auctions
The police have auctioned off stolen property they haven't been able to return to its owners for years now. It used to be that each force organised its own sales with a local auction house, but, in part at least, those days are gone.
Several forces have come together to work with the website Bumble Bee Auctions. To be fair, you'd actually expect more items to be available, but what is offered often sells for reasonable prices. It's a typical Internet auction site, with the highest bid taking the item.
There is one definite catch, though; some of the forces won't mail the items that have been won. They can only be collected from one of the police stations in the area. That means if you've won an item in the West Country and you live in, say, Newcastle, you'd better have a friend on the Southwest or feel that it's worth a long drive.
Also, you'll need to register to be able to bid on items, and payment is through NoChex, so you'll need to register with them, too, although neither is a major issue.
You'll also find that many police forces don't use Bumble Bee. Instead they stick to the tried and true method of auctioning off items with a local auctioneer, in person. However, in a number of cases, you'll be able to view the auction catalogues online. To find out who your local force uses, simply call the information officer.
Government Auctions
You'll need to do a little hunting to find out who handles auction for various government agencies. A lot depends on the area; in the Northwest, for instance, much is done through Charles Taylor, a house that works with all manner of agencies, including HMRC, selling seized items.
The best bet is to check with local auctioneers if you don't already know – different houses might well deal with different types of items – for example, property auctions are quite specialised, as are vehicles.
Again, don't spend money buying books or joining sites that will direct you to the auctions. This information is nothing that you can't discover by yourself in just a few minutes. Since most auction houses have their own websites, you should be able to view the catalogues and descriptions for most upcoming auctions online.
Perhaps surprisingly, one government agency that doesn't auction off its items is the Ministry of Defence. It has an official site, edisposals.com, that's a kind of virtual Army and Navy store (and how many places have a tug boat for sale?), but the prices are set, which means that although they're a bit below regular retail, you're not getting any extreme bargains.
You might also like...