Collectible Auctions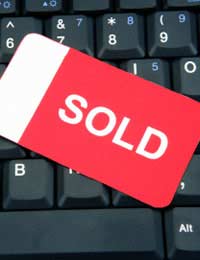 Collectibles of all kinds are hot. It can be movie or music memorabilia classic cars, toys – so much qualifies as collectible. What you'll also find is that with the rising market, more and more collectibles, especially at the high end of the market, are appearing at auction – and not just on eBay.
Many major houses hold collectible auctions, and a few have sprung up simply to service that market. But when you consider that at a guitar auction items can go for almost a million pounds, it's hardly surprising.
Where To Find Collectibles At Auction
Your first port of call should be eBay. As a general rule you won't find the top end collectibles there, but you can pick up old toys, as well as music and movie memorabilia. From time to time classic cars, even those owned by celebrities, appear.For lower-end collectibles, you should be able to pick up some bargains, but be aware that many collectors also hunt on eBay, so prices continue to rise.
Sellers have become more savvy and aware of what qualifies as collectible, and with the increasing values, more and more sales are going to auction houses. Music and music memorabilia are among the fastest-rising items, especially related to major stars. Beatles and Marilyn Monroe items are especially desirable, be they old toys, autographs or whatever. The more personal the item, the greater the price it will bring.
The major auction houses run regular collectible auctions, albeit specialised in different areas. But by looking around you can probably find a collectible auction somewhere at least every month.
The Problem With Collectibles
In theory at least, there's a limited supply of collectibles (if not, they wouldn't really be collectible). That means at some point what you'll find are items being sold over and over. More than that, the limited supply and escalating demand means that prices will continue to spiral. For sellers that's good news, but for buyers it means spending more and more. So, if you're planning on buying collectibles of any kind, especially with a view to selling later, the sooner the better.
That doesn't mean you should buy anything and everything; far from it. You need to research the markets carefully and deeply first. You'd also be better of specialising in one area, where you can keep track of items and prices. The market is so wide these days that it's impossible to follow it all. Unless you know what you're doing, it's easy to pay too much for collectibles.Many areas have spiralled high already, but one that promises good things for the future is the toy market. You can pick up items quite reasonably, even old toys, and the market will certainly rise. Baby boomer collectible toys, in particular, are still at good prices.
Auctions
The best collectibles will be handled by auction houses, and you can expect to pay big money for many things (although some items still sell quite reasonably – for now). Guitar auctions, in particular, bring big money for rare items, especially in charity auctions where celebrity-owned instruments are involved. In other words, if you want to be a serious player in the market, you'd better be prepared to spend.
You might also like...